Electric Fat Bike A6AH26F
The 5 Best Electric Fat Bike for Different needs of Ride
Taking the best parts of electric fat bike and e-bikes has always made sense. Extra-wide tires boost comfort and rollover capability, while an electric motor takes the grueling effort out of powering the big bike. High-volume tires allow you to run low tire pressures, and low tire pressures typically beget a more comfortable ride. Shuangye Electric Fat bike takes that notion to the extreme.
48V750W High Efficiency Fat Tire Electric bike
MOTOR:   48V 750W  Rear Hub Motor
WHEEL:  26″*4.0 fat tire
SHIMANO:  7/8/9/21/24/27  gears
Battery:   48V10AH/13AH/14.5AH/15.6AH 
MAX.SPEED:   40-45KM/H
MAX.RANGE:  50-80KM
Shuangye electric bike Company Workforce
Taking up an area of 6, 000 square meters within Zhuhai city, the so-called "China's most happiest city" , Shuangye electric fat bike has over 9 departments to best take care of all of your needs. Including sales department, production department, purchase department, R&D department, quality control department, machining workshop, polishing workshop, and assembly line, organized warehouse and more.
Why choose Shuangye electric bike
Shuangye has the most new designs and stylish electric bikes to choose from. Visit our product line and buy the styles required for your project. Compared with other suppliers in the market, you can buy electric bicycles at a more competitive price without compromising quality and durability.
Batteries of different sizes
The battery affects the speed and duration of the bike. Choosing the different battery affects its efficiency and the amount of distance you can travel on a single charge.
Motors of different sizes
In general, the higher the wattage, the higher the power of your e-bike, the greater the power. You can choose different motors according to your weight and different uses.
Wheels of different sizes
We offer wheels of different sizes for you. Choose your size range based on your riding style. Contact us if you have any doubts about tire and rim sizing for your body size and preferred style.
Air suspension part
Air suspension improves the ride height based on the load weight and a vehicle's speed. What's more,it reduces the bounce over rougher roads and terrain.
LCD big screen display
No bulky backlighting systems are needed, which significantly reduces their weight and thickness.LCDs can have incredibly high resolutions and longer service time.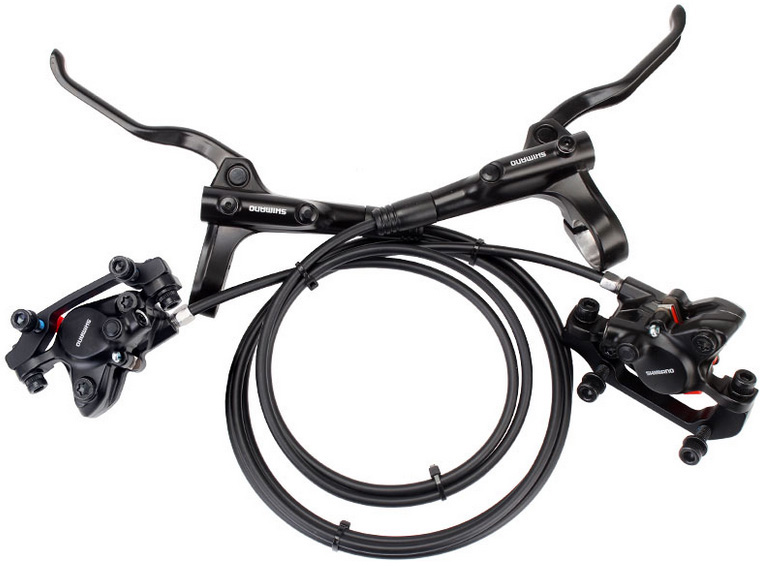 Shimano hydraulic brake
It helps to generate more braking force compared to the previously employed rim brakes.Easy to control and clean appearance with stable brake performance for ordinary riders.
Samsung battery cells
They hold charges very well and pack a lot of energy into a small space. What's more,it can last for hours and hours. You don't have to replace their batteries because they are rechargeable.
Brushless DC Motor Controller
Brushless DC motors have better performance and efficiency.We uses SMT technology so the components are small. And the aluminum substrate has good heat dissipation performance.
Food delivery box
Food delivery boxes can be securely fixed on the back of the motorcycles to allow for transportation of goods or for other personal uses. They are less bulky, so it is easy to place or remove from the bike.
Recommendation on user height and weight
What can I say? I'm in love with my new level. Some problems from transportation trying to get my bike to me; delays and sketchy delivery info, but the main thing is I GOT IT! Received intact and went together famously; thanks to the great video, without any glitches. I was able to even take it out on its first maiden voyage before it got dark! A few ergonomic adjustments later, I was able to put it to its paces, and it reacted beautifully! The bike took me on a fabulous adventure this weekend. Did a bike camping trip out to False Cape State Park in VA. The bike was perfect.
I just got the bike and have been very happy with how it performs. I did some comparisons of EBIKE for my needs and this one came out on top.
Spring has passed, summer is coming soon. Every summer I go to the beach with my family to play. This Electric fat bike I have been watching for a long time. Finally, I bought it. The delivery is very fast. In summer I will ride it to the beach.
We rode new 350 this weekend.Just went 20 miles ,I was able to keep up with husband, Had a great ride,bike worked perfectly ,love it!
Upgraded to the Color Displays on my wife's and my bikes. I really like that you can link the bike to my phone. A whole new adventure now.
My wife and I bought 2 hotebikes in 2022. My wifes was a red st. And mine was a green step over. She received bera in 1 week. I had to wait 1 month. It was well worth the wait. This bike is a beast. Easy to assemble, great display, and you can actually feel the quality. The only cons I have with this bike are the following. I wish it came with foldable pedals, which would make loading and unloading easier. Overall, the Great bike also notes that I keep reading how long some people were waiting for customer service. However, I contacted them twice and received a reply within 24 hours. No complaints at all.